Top Software for IT Companies and Small Startups
Thankfully, there are the handful of developers that provide such helpful tools to a business and IT companies that can increase the overall productivity and help the organisation stay focused on their respective goals:
1) Windows Data Recovery Technician
Windows OS is a widely used operating system not just for home users but by small startups and averagely sized IT corporations. Though Windows OS is reliable, a sudden advent of the system crash, disk failure, malware attack, physical damages is just around the corner. Unfortunately, the data loss happens in seconds and that too without warning. You might have created the data in several hours or some days, but data loss just occurs in a flash. Loss caused due to system crash, and data loss could be just anything, depending upon the kind of data. The entire organisation reputation would come to a stake if the lost data belonged to customers.
Solution
Businesses stay powered by multiple computers and hard drives, and there is this software called the 'Stellar Windows Data Recovery Technician', that recovers deleted, lost and erased, inaccessible data from multiple Windows system. No matter if your company incorporates different types of Windows operating system (Say Windows 10, 8, 8.1, 7, XP, Vista, 2000, etc.) the software impartially restores the required documents and other such data. It's worth sharing features are:
RAID 0, 5 & 6 Recovery
RAID Reconstruction
Photo Recovery
Email Recovery
Server Data Recovery
RAW Recovery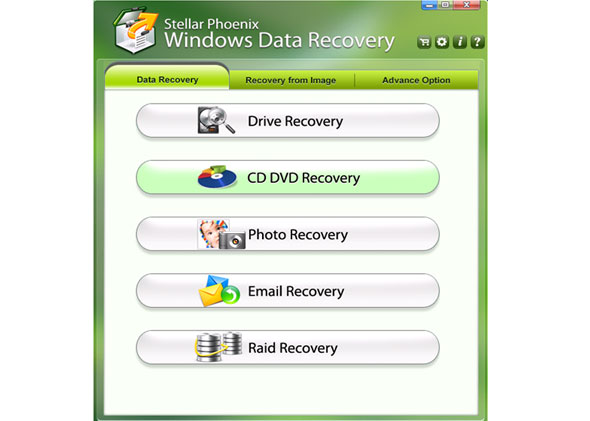 2) Mac Data Recovery Technician
Unlike many, some businesses and startups solely depend upon Apple's Mac computers to achieve customer orders, projects and satisfaction. Several iMacs, MacBook Pro and Mac Pro, are aligned to produce and meet the client's demand and organisation's common goal. Everything goes smooth until the arrival of unexpected troubles. Though Macs are safer than Windows machine regarding intrusion of malware threats and viruses; they equally fall flat when the data gets lost due to accidental deletion, disk formatting, physical damages, drive crashes and so on.
Solution
Thankfully, the application for providing data recovery solution for Mac home users also offers to recover lost and deleted Mac data (hard drives) from multiple available Mac computers. That application is called as 'Stellar Mac Data Recovery'. It's most helpful features for supporting the productivity of an organisation is as follow:
Recover Original Filenames
Deleted Partition Recovery
Time Machine Recovery
Encrypted Disk Recovery
RAW Recovery
Boot Camp Support
Media Imaging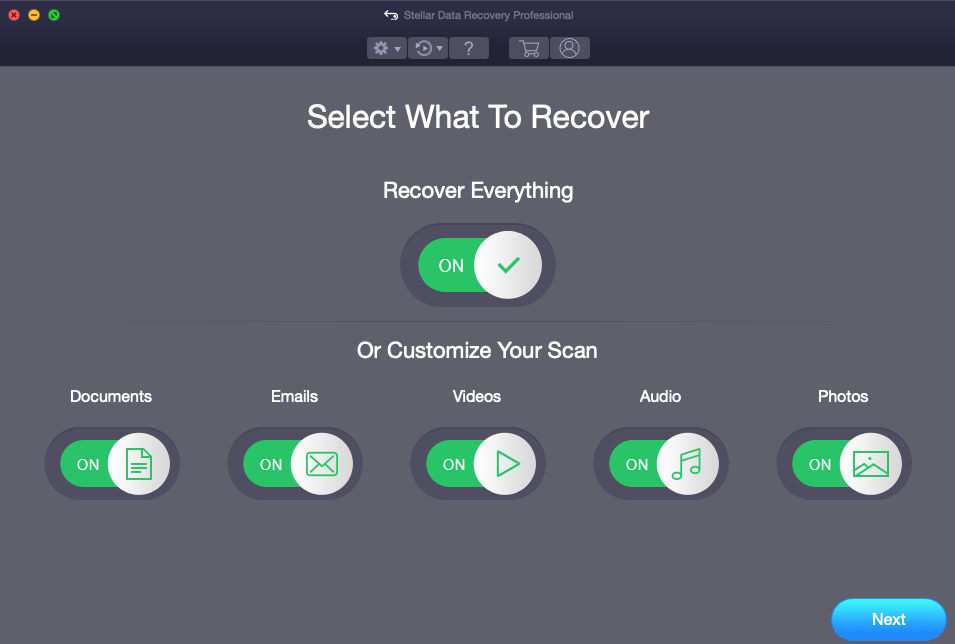 3) Drive ToolBox for Mac
Is your office Mac only threatened with data losses and system crashes? To an extent Yes, but there are threats other than the drive crash that can affect your Mac's productivity. These risks include Mac hard drive running out of spaces and resulting in slowness, Disk Utility unable to clone or partition the Mac hard drive to add more data, Disk failing to initialize, Disk errors, Bad sectors, corrupt Clone Copy, Duplicate files, etc.
It is unjust to expect productivity from Mac system when Mac hard disk is encountering any of the problems mentioned above or having multiple issues with its file system.
Solution
As a result, the tool 'Stellar Drive ToolBox' comes into the limelight since it interface provides not a couple but 15 unique features to optimise Mac hard drive and boost up system's productivity. Let's discuss them quickly:
SpeedUp Mac
Drive Clone
Disk Wipe
Partition Manager
Drive Defrag
Drive Initialize
Volume Optimizer
Disk Editor
Shield
Drive Monitor
Smart Finder
Smart Mac Care
Data Encryptor
Benchmark
Uninstaller
4) Bitraser – Hard Drive Erasure
Data creation and data recovery are an important entity for business. However, data destruction is the equally important course of action that helps an organisation securely delete the most sensitive pieces of their business data.
Let's take a hypothetical example:
Your company decided to migrate to a newer version of Windows PC since the old hardware had limitations. The IT team copied all the data from the old Windows PC to the smarter and faster version of Windows device. The team took precautions about data privacy and formatted the old hard drives. Moreover, they managed to sell the old machines at a good price rate.
Was the job done accurately?
No. It wasn't. Perhaps there was a lack of awareness among the company's IT team, and hence no efforts were made to dispose of the data securely. The formatted old hard drives data could easily be recovered with the help of a profession data recovery software. A mere erasing of the hard disk will not ensure data privacy at all. Each hard drives blocks or sectors needs to be over-written with some data so that no data is recoverable.
Solution
Bitraser is one such powerful and certified data erasure software that performs a permanent destruction of your sensitive data. It does the job securely that none data recovery application can restore the wiped hard drives data.
Support for SATA, PATA, SSD, SAS, SCSI, IDE, USB
Can secure wipe 32 hard drives simultaneously
24 International secure wipe algorithms to choose from
Bootable USB support